Bro-Tex has three divisions that make the world cleaner and greener: Wiping products, carpet recycling & Midwest Floating Island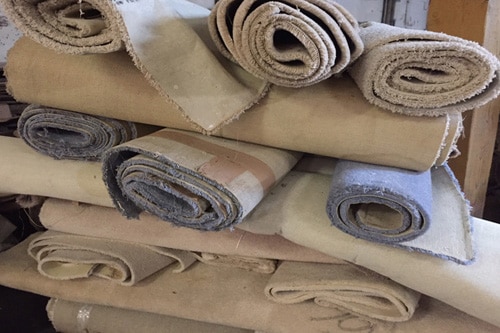 Carpet Recycling Division
Bro-Tex Inc. has pioneered the use of new processes and technologies that allow us to recycle Post Consumer Carpet (PCC) for a variety of applications. We accept carpet and pad directly at Bro-Tex or through our network of collection centers.
Bro-Tex saves the country over 1 million gallons of oil annually through carpet recycling. Please click here to learn more about our carpet and pad recycling.
Wiping Products Division
The Bro-Tex wiper department offers many product lines including non-woven materials, paper products, microfibers, wet wipes, specialty wipers and sorbent products. We also offer over 30 types of new and reclaimed cloth wipers and towels.
We only show our most popular products on this website so please call us if you are looking for different counts or sizes. We also offer contract converting and custom packaging as part of our private label program.
Midwest Floating Island Division
Midwest Floating Island manufactures floating wetlands which improve water quality and create valuable wetland habitat.  The biological activity in the matrix and on the roots cycles out phosphorus, nitrogen, heavy metals and total suspended solids (TSS). These islands are typically planted with native aquatic plants that provide diverse habitat for pollinators (birds, bees, butterflies and insects), wildlife and fish.
Midwest Floating Island has the exclusive right to manufacture the proprietary BioHaven floating treatment wetland in the Midwest.  Visit MidwestFloatingIsland.com or click here for more information.