Green Practices and Products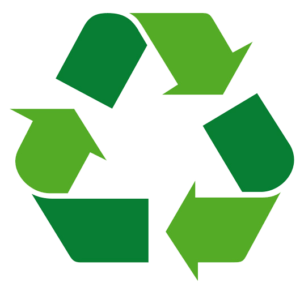 Bro-Tex has a number of environmentally friendly practices and green friendly products.
Recycling Practices
Bro-Tex carpet division works with over 50 partners around the Midwest to divert carpet and padding away from landfills which saves the country over 1 million gallons of oil annually. The recycled carpet and pad materials are purchased by manufacturers who produce engineered resin compounds, automotive parts, paint can liners and landscaping materials.
Bro-Tex recycles a variety of materials including paper, cardboard, stretch wrap, plastic bottles, aluminum cans, oil, and florescent lights.
Energy Efficiency
Solar panels are installed to help with sustainable energy, and energy efficient lighting is used.
Sustainable Practices
Recycled materials are used including recycled film for poly wrapping, 100% recycled content cardboard boxes, and recycled office paper.
Green Friendly Products
Bro-Tex wiping products division offers a variety of environmentally friendly wiping products such as reclaimed textiles, restroom tissues made from the highest grade of recycled paper to meet EPA guidelines, wipes with 40% post-consumer recycled wood pulp, and our scrim which may help earn points toward LEED credits.
Midwest Floating Island division offers man-made wetlands manufactured from recycled drinking bottles to improve water quality and to create diverse habitat in ponds and shallow lakes.
Please contact us to learn more about our products.