Bro-Tex has been helping people with their wiping needs for 96 years!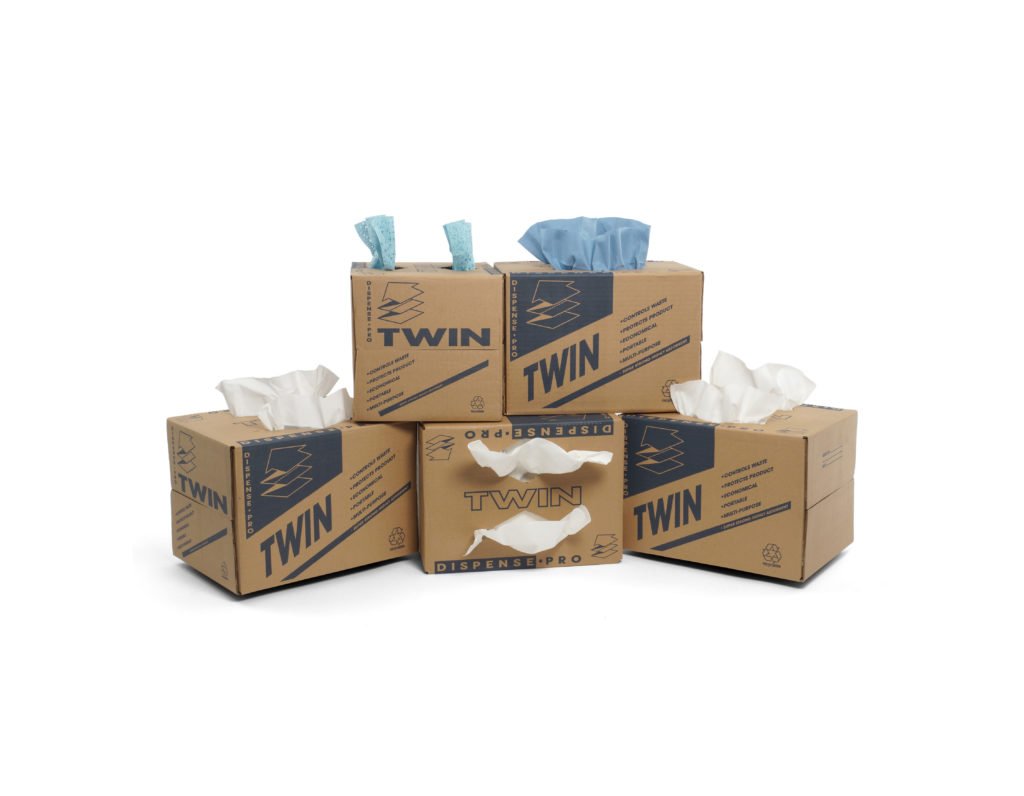 About Us
At Bro-Tex, we value our relationships with those in the industries we serve. As a family owned company that has been around since 1923, we understand the importance of customer loyalty and quality service.
Bro-Tex was originally founded as the Minnesota Rag and Paper Stock Company, Inc. by Arnold Greenberg and Charles Brotsky. We began by recycling cloths into different grades of rags for businesses in the Midwest and later added other product lines.  In 1957, our company changed the name to Bro-Tex, Inc.
The wiper department produces non-woven materials, paper products, microfibers, wet wipes, specialty wipers and sorbent products. We also offer over 30 types of new and reclaimed cloth wipers and towels.
In 2005, we started a division for recycling carpet and pads into materials that can be used in a variety of other products including new carpeting. The public and carpet installers drop off 6 foot wide rolls at our headquarters in Saint Paul and other drop off locations to be recycled.  Click here for more information.
In 2010, Bro-Tex added Midwest Floating Island which manufactures floating wetlands for the Midwest. These islands both clean the water and provide valuable habitat.
Since 1923 Bro-Tex has been proud to be family owned and operated. We value our customers and encourage you to contact us if you have suggestions on how we can better meet your needs.